Why we're right for you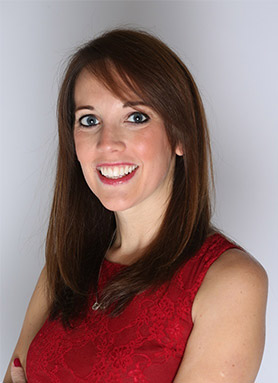 My name is Charlie Lloyd and I'm the managing director of Lloyd HR Consultancy.
We help small and medium sized companies overcome the challenges of HR so they can focus on what really matters – growing their business.
I built the consultancy out of requests from companies actively seeking HR expertise at an affordable price, precisely tailored to their needs.
Our consultants have a great deal of expertise throughout several industries. As you'd expect, they're CIPD qualified and offer a wealth of expertise across sectors and business types to ensure we're a correct fit for your business.
We've set up various HR functions in stand-alone roles and dealt with a number of HR issues at all levels.
Oh, and did I mention we're passionate about what we do? Well, we really are. You'll experience that when you meet us.
Here's why our clients think we're different (and we know because we asked them…):
Employment law is a headache. We take the pain away.
Whatever your issues, you're assured you have a wealth of expertise and experience by your side at a fraction of the cost.
No matter whether you've yet to have a problem or are overrun with issues, we're more cost effective than an in-house specialist.
And we can do as much or as little as you need.
We'll manage everything for you.
Think of us as your safeguard. Your new best friend. The Goose to your Maverick.
Staying on the right side of the law can be a struggle.
With everything else you're tasked to deal with in business, staying compliant and one step ahead of regulations can seem an arduous task.
When we're there, you can sleep easier at night knowing we've got your back.
We'll become part of your team.
When we work with you, we become part of your business.
Every business is different. Generic one-size-fits-all help isn't going to cut it for you.
No more calling a helpline and explaining your business every time.
No more waiting hours on end for a reply to your question.
That's why we'll take the time to understand how your business works so we can deliver tailored expert advice relevant to your situation.
We're right by your side.
When you've a problem, you want it dealt with immediately.
Not tomorrow.
Not next week.
That's why we promise we'll call back when we say we will.
Our No More Sleepless Nights Guarantee
When you're in the middle of an employment problem or need advice to avoid future, costly issues, we'll guarantee to deal with your issue so thoroughly and comprehensively, you'll never have another sleepless night because of it. You can trust us to deal with your issues and have complete confidence we're handling everything so you don't need to.