When the May Bank Holiday is over it feels as though Summer is just around the corner.
It's a time of year that many of us look forward to; planning holidays, a change in wardrobe and the therapeutic feeling of sunshine on our skin.
However, for a business owner, these summertime joys can feel more like a nightmare; juggling tasks whilst members of staff are off, a little bit too much flesh being displayed and soaring temperatures making working conditions uncomfortable.
Whilst it's not possible for these stresses to disappear, it is possible to assuage them by having clear policies set out in the employee handbook.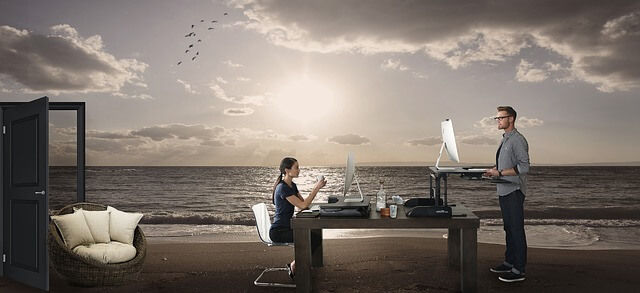 Annual Leave, Dress Code, Severe Weather
Annual Leave Policy
Your Annual Leave Policy needs to deal with a number of key areas, including:
Statutory rights to employee leave – what is their entitlement?
Holiday notice periods – what is the minimum period to give?
How is that notice given? – written, verbally or through online applications
How the business plans for annual leave
Effective tracking and approval of annual leave
Maximum amount of leave that can be taken at one time
Fixed periods where the employer can stipulate when leave is taken
The right of the employer to refuse annual leave
How leave can be accrued and how much of the entitlement can be accrued
What happens when sickness coincides with annual leave
Parental leave entitlement and annual leave
Unused annual leave when employment is severed
How annual leave and bank holidays are pro-rated for part time staff
Dress Code Policy
The dress code might depend on your industry. The official dress code may need to be relaxed during hot weather, in which case your employees need to be completely clear about what is and isn't acceptable. For example T-shirts and flip flops may not be acceptable, but polo shirts and deck shoes are acceptable. These guidelines need to be clear and understood.
Other considerations for your Dress Code policy are:
Do ensure that it applies to both men and women, although they may have differing requirements
That there is no unlawful discrimination of any kind
That your workers are properly protected in their environment
Suitable allowances are made for people with disabilities
Allowances are made for certain occasions
More information on Dress Code Policy.
Severe (hot) Weather Policy
Your severe weather policy will apply to both extremes; hot and cold. The following applies to severe hot weather (should we experience it!):
1. Whilst there is a guideline for minimum temperature of 16˚C or 13˚C if the work is physical, when it come to maximum temperature, The Workplace (Health, Safety and Welfare) Regulations 1992 states that:
'During working hours, the temperature in all workplaces inside buildings shall be reasonable.'
2. Well what is reasonable? Especially as people are affected differently by temperature. At what point should you conduct an assessment of the situation?
The Health & Safety Executive suggest that:
For air conditioned offices – if more than 10% of employees are complaining about the temperature.
For naturally ventilated offices – if more than 15% of employees are complaining about the temperature.
For retail businesses, warehouses, factories and all other indoor environments that may not have air conditioning– if more than 20% of employees are complaining about the temperature.
In short, you should take adequate steps to achieve a reasonably comfortable temperature. This could be as simple as making sure there are enough fans to go around the office.
Purchase your fans before the hot weather comes! When you need them they'll be either out of stock or too large (or too small) for the job.
3. Encourage your employees to drink plenty of water. Do you have a water machine? Perhaps it would be a good time to invest in one before the hot weather arrives. Keeping hydrated will help to keep productivity levels up.
4. The beautiful sunny weather can be the cause of increased absenteeism. For some the temptation is to turn the weekend into a sunny long weekend. How do you tackle this problem?
If you do not have a company handbook or feel that your handbook should be reviewed and updated, please contact us on 01737 336 336 or email charlie@lloydhrconsultancy.co.uk.