I've just done the maths and realise why we're getting so many clients asking us for support on all things maternity. The babies are arriving; Valentine's Day was clearly a very romantic one!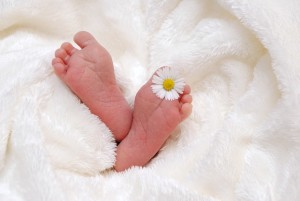 This means we've been drafting rather a lot of Maternity Policies recently.
Here is a summary of elements that should be included in your Maternity Policy.
Maternity Leave Entitlement
Statutory Maternity Leave is 52 weeks, which is made up of:
Ordinary Maternity Leave – first 26 weeks
Additional Maternity Leave – last 26 weeks
Your employee doesn't have to take 52 weeks, but they must take 2 weeks' leave after their baby is born. This increases to 4 weeks if they are working in a factory.
Don't forget the rights of fathers or adoptive parents. You can find out more about this here.
The expectant mother has a right to time off to attend antenatal appointments and antenatal classes.
Statutory Maternity Pay
If an employee hasn't been with you for very long, you may be wondering if they are eligible for maternity pay.
Well, it actually doesn't matter how long they've been with you, they are eligible for statutory maternity pay. The same goes for the number of hours worked or how much they are paid. They are still eligible for statutory maternity pay.
Statutory Maternity Pay (SMP) is paid for up to 39 weeks.
Your employee is entitled to 90% of their average weekly earnings (before tax) for the first 6 weeks.
Then they are entitled to £140.98 or 90% of their average weekly earnings, whichever is lower, for the next 33 weeks. Tax and national insurance is deducted from maternity pay.
Statuary Maternity Pay usually starts once your employee takes maternity leave.
Here's a useful calculator for working out maternity leave and pay.
Maternity – Risk assessment
You need to carry out a risk assessment. This doesn't just apply for those working in a factory, shop or pub where your employee may be on their feet much of the time or lifting equipment, there are risks that need to be assessed even if your staff are predominantly office based.
There are lots of aspects that need to be considered within a risk assessment, which we can advise you on.
If your company handbook doesn't include maternity or paternity polices or needs updating, please contact Charlie Lloyd on 01737 336336 or email us.